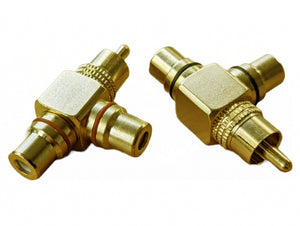 Kontak Audio 1 x RCA MALE TO 2 x RCA FEMALE Connector / Splitters
1 red + 1 black supplied
Splitter that converts a single RCA output into two. Using proprietary gold plating, the Hard RCA Splitter sounds better than standard Brass Y-Adapters.
Professional grade RCA phono splitter to connect two phono cables to a single input or output. The heavy duty connector has a split centre pin, ensuring a consistent fit across all RCA sockets. They are ideal for splitting the signal from a source device into two amplifier inputs or to share an amplifier's input between two sources (please remember to switch off the unused source in this instance.)
Heavy duty RCA Phono Splitters
1 Male Plug to 2 Female Sockets
Split centre pin for a reliable contact
Gold plated for excellent signal transfer
Right angle space saving design

RCA AV distributor can be used for audio and video adapter connection.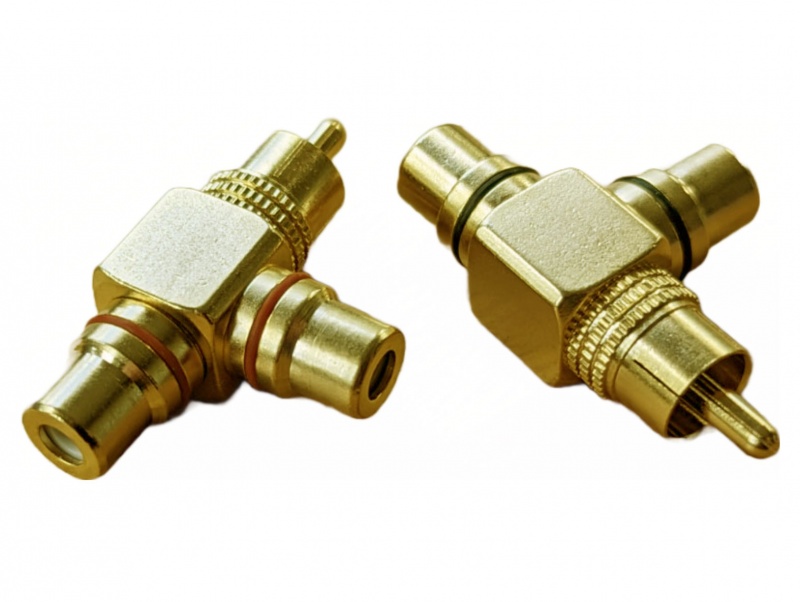 ---