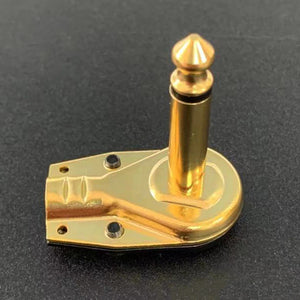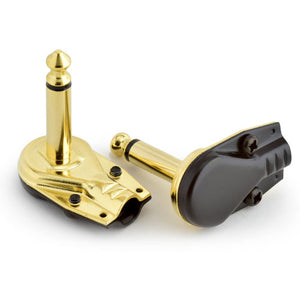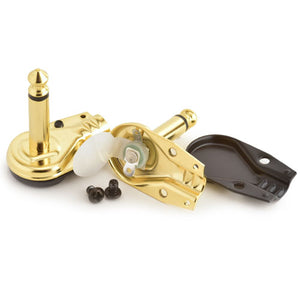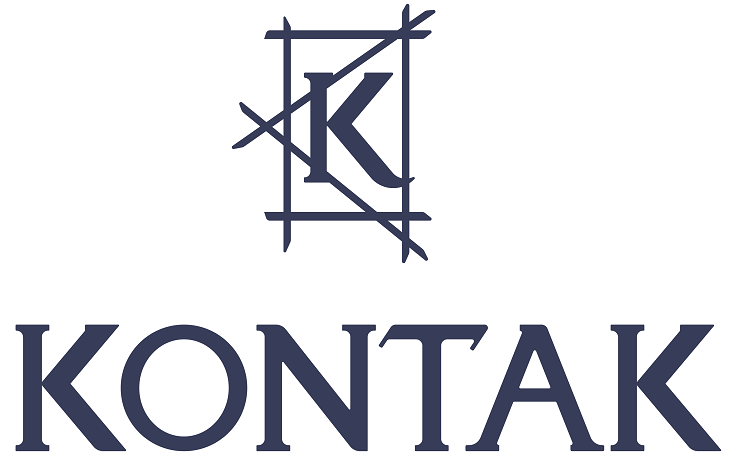 Kontak Audio Gold Plated Mono Right Angle 1/4 inch Pancake Jack Plugs
1 x pair supplied
 Gold plated metal right angle 6.35mm mono male jack connector suitable for professional audio applications.
The space saving 90 degree design makes this suitable for making patch cables for guitar pedals.
Heavy duty plug body which is gold plated on the connector side and black coated on the back.
An attached internal insulator prevents shorting and the plug accepts cables up to 7mm diameter.
Professional solder connection with two solder tags provided.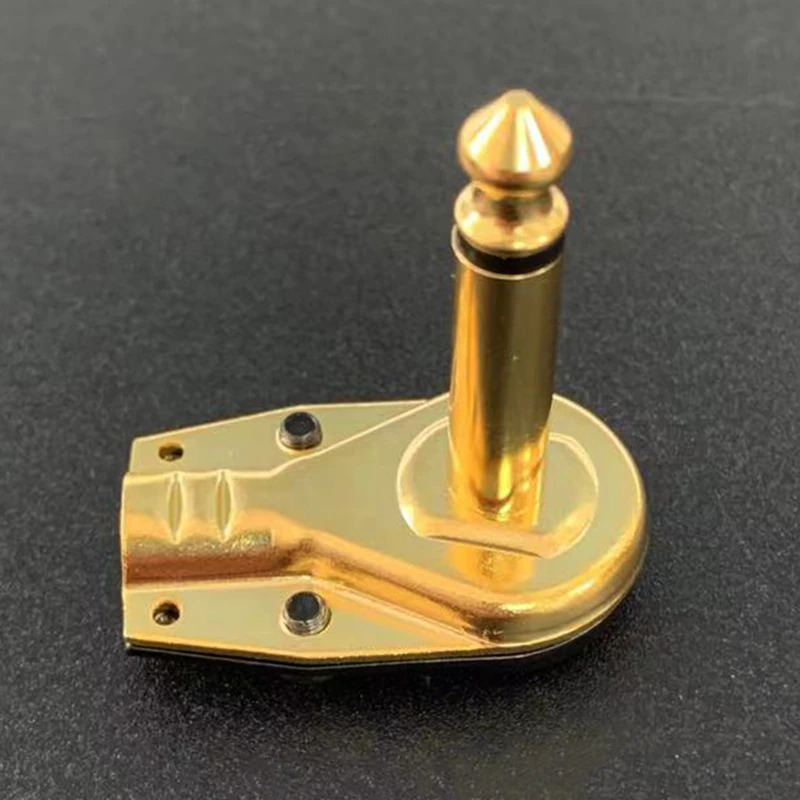 Specification:
Contacts: Gold plated
Internal connection: solder
Maximum cable diameter: 7mm
Length: 35mm
Width: 21mm
Depth from panel: 9mm
Tip length: 32mm